Kevin Wilson, N.D., graduated from the National College of Naturopathic Medicine in Portland, Oregon in 1983. He continues to be active in the naturopathic profession, both locally and nationally, through membership in the Oregon Association of Naturopathic Physicians and the American Association of Naturopathic Physicians.  Dr. Wilson has not only served various board positions, but also has been involved in the legislative committee. He was appointed by Governor Barbara Roberts to serve on the Oregon Board of Naturopathic Examiners.  He is currently a member of the Formulary Council for the Board of Examiners. His mission is to help people feel and perform their best, treating not only the illness, but assisting people to choose food, activities, and supplements or medicines that improve quality of life.
Tyna Moore, ND specializes in the application of natural pain solutions and regenerative injection therapies to treat all varieties of musculoskeletal conditions. As both a board certified naturopathic and chiropractic physician, she brings a unique perspective and expertise to the diagnosis and treatment of orthopedic conditions. Throughout her professional career Dr. Tyna Moore has focused on pain and musculoskeletal conditions. She is uniquely qualified to quickly diagnose and treat orthopedic ailments using a variety of naturopathic, chiropractic and non-surgical techniques. Dr. Tyna Moore strives to utilize the most effective and advanced treatments available to assist her patients in achieving their own level of optimal performance. She was one of a select few chosen to study under Dr. Rick Marinelli, whose pioneering work has advanced the practice and techniques of injection therapy and naturopathic pain medicine. Dr. Moore was not only mentored by Dr. Marinelli for over 15 years, she had the honor of taking over his practice upon his retirement in 2012. She now strives to live up to his high standards and excellent reputation in the natural pain medicine community. Dr. Moore attended both Western States Chiropractic College and the National College of Naturopathic Medicine concurrently, where she earned both her Doctor of Naturopathic Medicine degree and Doctor of Chiropractic degree respectively.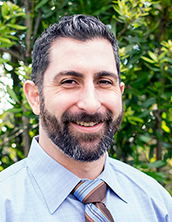 Tim Irving, D.C., M.S., LMT, is the dean of the school of undergraduate studies at National University of Natural Medicine. He grew up in New York, and through his own healing journey found himself drawn to physical medicine and nutrition. In 1998, this journey took him to Boulder, Colorado, where he studied massage therapy, cranio-sacral therapy, structural integration and medical massage. Through his studies and work with an osteopathic doctor in Longmont, Colorado, Dr. Irving found himself on a path that took him to Portland, where he received his Doctorate in Chiropractic Medicine. In addition, knowing that nutrition is an integral part of physical medicine, he completed a Master of Science in Human Nutrition degree through the University of Bridgeport. In addition to teaching at NUNM, Dr. Irving has a busy physical medicine and nutrition practice in Southeast Portland, and is involved in expanding the education of healthcare providers through various educational and teaching endeavors.
Chris Kleronomos, DAOM, FNP, became interested in medicine as a Corpsman in the U.S. Navy, where he served with the Marine Corps elite Special Operations Teams; Force Reconnaissance.  Afterwards he studied for a master's degree in Oriental Medicine, at the Midwest College of Oriental Medicine, and completed a doctoral program focusing on oncology, chronic disease and pain management at Bastyr University. Due to his strong belief in Integrated Medicine, he continued his education to become an Advanced Practice Nurse Practitioner at Seattle University, as well as a Master of Science in Functional Medicine and Human Nutrition at the University of Western States.

Practicing a truly comprehensive approach, he layers treatments to incorporate the most current biomedical standards of care, with both classical and evidenced based Oriental and Natural Medicine techniques from acupuncture and physical medicine, to diet and functional nutrition, and the provision of herbs. Currently, he sits on the boards of the American Apitherapy Society and the Biotherapeutics Education and Research Foundation (BTER). He is board certified in Family Practice (AANP) and acupuncture, a board diplomat in Pain Management (AAPM) and Anti-Aging medicine  (A4M), and is also a Professionally Registered Herbalist (AHG). He has been featured several times, on the television show "The Doctors", and on "National Geographic Wild". He has been published in the Pain Practitioner, Journal of the American Academy of Pain Management, and was a featured interview in Life ExtensionMagazine.
Natalie Gustafson, PharmD specializes in a holistic approach to medicine, with a focus on how compounded medications can help accomplish this goal. She's been published in NDNR where she discussed optimal thyroid management, and is an invited speaker in for organizations such as the National University of Natural Medicine (NUNM), the Oregon Association of Naturopathic Physicians (OANP) and the British Columbia Naturopathic Association (BCNA) to name a few. During the day, she can be found practicing as a compounding pharmacist, where she is the Director of Pharmacy at Lloyd Center Pharmacy and Pacific Compounds Pharmacy.
Bill Walter, N.D., is a naturopathic physician practicing at the Community Health Centers of Lane County, a county-run Federally Qualified Health Center. He practices as a full-scope naturopathic physician for a primarily Medicaid population, incorporating lifestyle foundations, herbal medicine, nutritional supplements, mind-body techniques with conventional pharmacology and practice. He is a graduate of Bastyr University, and completed his residency at the Bastyr Center for Natural Health. He serves the profession as co-chair of the AANP Scientific Affairs Committee. He is a member of the Oregon Association of Naturopathic Physicians, and a founding member of the Naturopathic Academy of Primary Care Physicians. He lives in Eugene with his wife and their child.