Andrew L. Rubman, ND, is a naturopathic physician and founder of the Southbury Clinic for Traditional Medicines in Connecticut. He is a life member of the American Association of Naturopathic Physicians and was inducted into the association's elite Founder's Club. He is a Fellow of the International Association for Medical Preventics and a member of the National Center for Homeopathy, the Orthomolecular Medical Society, and the National Science Honor Society. His emphasis is in primary care with special interests in gastroenterology and reproductive endocrinology. He is a graduate of National University of Natural Medicine.
Susan Gordon, PhD is Associate Professor of Psychology at National University and Research Director of the Southbury Clinic for Traditional Medicines. She has a doctorate in the history and philosophy of psychology; mind-body medicine from Saybrook University and training in naturopathic medicine from Bastyr University. She is an invited lecturer at L'Institut des Systèmes Complexes Paris Île-de-France and a Foreign Expert of the Bureau of Foreign Experts Affairs, Guangxi Province, PRC. Her research and publications integrate natural health, neuroscience, and endocrinology. She is editor of Neurophenomenology and Its Applications to Psychology and author of "Psychoneurointracrinology: The Embodied Mind" (Springer, 2013), co-author of "Humanistic Neuropsychology: The Implications of Neurophenomenology for Psychology" in The Handbook of Humanistic Psychology: Leading Edges in Theory, Research, and Practice (Sage, 2nd ed., 2015), and author of "Psycho-Neuro-Intracrinology: The Mind-body Continuum" in The Healing Power of Nature: The Foundations of Naturopathic Medicine and the Ecology of Healing: Primary Care for the Twenty First Century (Elsevier, in review).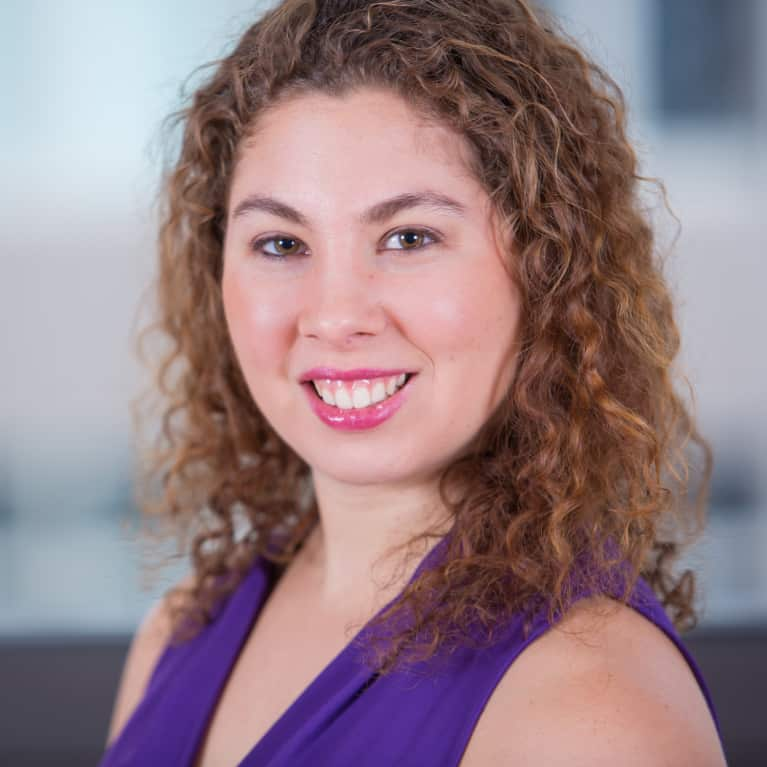 Serena Goldstein, ND, is a naturopathic doctor in New York City specializing in hormonal health concerns such as weight, thyroid disease, PMS, peri/menopause, and low testosterone. Dr. Serena has been published in well-known health and wellness resources, such as MindBodyGreen, Consumer Health Digest, Hearty Soul, and Shape, and appeared on Sirius XM NYU Doctor Radio and Everlast podcast. She has spoken at places like Lehman College and the American Cancer Society, as well as various networking organizations and events around the city. Dr. Serena is also on the Advisory Board for Natural Practitioner Magazine, and attends monthly meetings at NYU Poison Control Center.
Robyn Kutka, ND, is a naturopathic physician with a degree from the National College of Natural Medicine (NUNM) in Portland, Oregon. She maintains a thriving practice in Tualatin OR where she works with her patients to develop individualized treatment approaches that aim to address the cause of their concerns and exceed their healthcare goals. Hormone balancing is a cornerstone of her private practice. A leader in the field, she has viewed and interpreted over 30,000 hormone panel results and has previously served as the Director of Clinical Services and Lead Staff Physician at Labrix Clinical Services. She is an educational resource for providers across the world on the topic of hormone balancing and bioidentical hormones and has shared her knowledge by speaking for organizations including the American Academy of Anti-Aging Medicine, the Association for the Advancement of Restorative Medicine and the Integrative Healthcare Symposium.
Heather Zwickey, PhD, trained at the world renowned National Jewish Medical and Research Center in Denver.  She earned a Ph.D. in Immunology and Microbiology from the University of Colorado Health Sciences Center. Dr. Zwickey went on to complete a postdoctoral fellowship and teach medical school at Yale University. At the National University of Natural Medicine in Portland, OR, Dr. Zwickey launched the Helfgott Research Institute and established the School of Graduate Studies, developing programs in research, nutrition, and global health among others. She currently leads an NIH funded clinical research training program. She teaches at NUNM, the University of Western States and Maryland University of Integrative Health. At Helfgott Research Institute, Dr. Zwickey applies her immunology expertise to natural medicine, with specific interest in the gut-brain axis in Parkinson's disease.
Patrick Chapman, ND, was born and raised in Santa Cruz, CA. He moved to Oregon in 1991 to obtain his undergraduate degree from Willamette University in Salem, Oregon (Spanish and studio art) . He completed his naturopathic medical degree at NCNM in 2003. He is the co-owner of Sellwood Family Medicine with his lovely wife Leigh Ann, where he has enjoyed practicing family medicine for fifteen years.  He has a clinical focus in diabetes, sports medicine, prolotherapy, platelet rich plasma injections, musculoskeletal ultrasound diagnosis, and needle guidance. He has served on both the OANP executive committee and the Oregon Board of Naturopathic Medicine. He is also an active participant in the OANP, member of the AANP, and the Oregon Health Authority opioid guideline task force.  He enjoys working with both pediatric and adult autoimmune diabetes. He is also passionate about reducing the burden of the opioid epidemic. Outside of naturopathic medicine his interests include gardening, surfing, pottery, and spending time with his family and friends.
Tom Fabian, PhD, CNTP, is a functional nutritionist and former biomedical research scientist who specializes in the microbiome and how it relates to digestive, immune, brain, and metabolic health. In addition to developing educational programs and resources for practitioners, he provides consulting services for practitioners, and also maintains a small functional nutrition practice working with clients in the areas of healthy aging, gut health, immune health, nervous system health, and metabolic health. Dr. Fabian received his PhD in Molecular, Cellular, & Developmental Biology from University of Colorado, Boulder, Colorado.
Tyna Moore, ND, DC, specializes in the application of natural pain solutions and regenerative injection therapies to treat all varieties of musculoskeletal conditions. As both a board certified naturopathic and chiropractic physician, she brings a unique perspective and expertise to the diagnosis and treatment of orthopedic conditions. Throughout her professional career Dr. Tyna Moore has focused on pain and musculoskeletal conditions. She is uniquely qualified to quickly diagnose and treat orthopedic ailments using a variety of naturopathic, chiropractic and non-surgical techniques. Dr. Tyna Moore strives to utilize the most effective and advanced treatments available to assist her patients in achieving their own level of optimal performance. She was one of a select few chosen to study under Dr. Rick Marinelli, whose pioneering work has advanced the practice and techniques of injection therapy and naturopathic pain medicine. Dr. Moore was not only mentored by Dr. Marinelli for over 15 years, she had the honor of taking over his practice upon his retirement in 2012. She now strives to live up to his high standards and excellent reputation in the natural pain medicine community. Dr. Moore attended both Western States Chiropractic College and the National College of Naturopathic Medicine concurrently, where she earned both her Doctor of Naturopathic Medicine degree and Doctor of Chiropractic degree respectively.